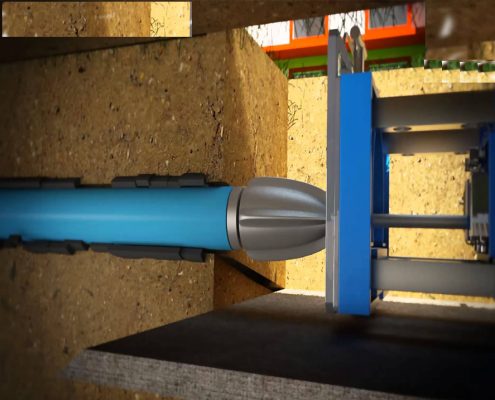 If you own a property in the Roy, Utah area that was constructed over forty years ago than chances are you will soon be facing a major sewer related repair, an overhaul of the system, or even a complete sewer pipeline replacement. Although that certainly is not the news you were hoping to hear we can help lessen the blow. You no longer need to hire a plumbing contractor that incorporates the use of the traditional excavation method. There are alternative choices available that rely on technology as opposed to digging a large, destructive trench that runs along the entire length of the sewer pipeline.
There are alternative choices that take considerably less time and get your property back up in working order in a much faster manner than old way of doing things. Last but certainly not least there are alternative choices that cost significantly less money than the traditional excavation method. Fortunately the trenchless pipe bursting process was invented approximately fifteen years ago. Instead of excavating a trench in order to expose the sewer pipes for repair or replacement forward thinking plumbing contractors only need to make a small access point at each end of the sewer pipeline.
A small, high-tech machine uses the access point to install a continuous, one-piece, hard plastic PVC pipe into the existing sewer pipeline. As it is being pushed, pulled, or blown through the new pipe bursts the old ones apart in an outward motion. The pieces of the old sewer pipeline are disbursed into the ground where they are left to naturally rot away. Once the process is complete the new plastic PVC pipe completely takes the place of the old, broken sewer pipeline. The entire process can be completed in as little as one day from start to finish.
That is no time at all compared to the old school excavation method. By the time the trench is dug, the old sewer pipes are physically removed, the new pipeline is installed, and the trench is filled back in with dirt it can take multiple weeks. Not to mention that repairing or replacing the landscaping and hardscaping that the trench destroyed takes additional time and money. Speaking of money, the trenchless pipe bursting process is approximately fifty-percent more cost effective than the traditional excavation method. The new plastic PVC pipe should last well over fifty years, up to one hundred years plus.