Lateral lining (CIPP) is a trenchless pipe repair technology used when the existing pipe is still in a circular shape but has problems such as separations, root penetrations, cracking, pinholes, is missing pipe, has misaligned pipes, or is rough. It usually allows us to repair the problem with NO DIGGING. And unless it's an especially large job, we fix your problem in 1 DAY..
Benefits:
No Digging
1 Day Repairs
Cost Effective
Pipes Before CIPP
New Pipe After CIPP
How Pipe Lining (CIPP) Works
Analyze
We analyze the situation and inspect the pipe using a CCTV camera to determine existing problems and if CIPP would be the best repair solution.
Prepare
We clean the pipe so it is free of debris.  Often this is done using hydrojetting, but we have other hardware available if necessary.  Then we measure the distance we would like to "line" and cut a fiberglass and/or felt sleeve to that length.  The sleeve is then wetted down with epoxy.
Install
The epoxy-impregnated sleeve is folded and slid into the existing pipe. When it is installed in the right location, a rubber bladder is inflated, and the epoxy is allowed to dry.
Finish
After the epoxy has cured, we remove the inflatable bladder, leaving behind a new, circular pipe that covers the problem area.  The new pipe is non-corrosive and does not allow root intrusion.  Once again we perform a CCTV inspection to make sure everything is good to go.  You are back in service.
Occasionally an access point might need to be excavated or the job might take longer than one day. Cost effective compared to traditional pipe replacement that requires extensive digging.
Where CIPP Can Be Used
Single Family Homes
When a homeowner is faced with plumbing problems such as a leaking sewer line due to root intrusion, his or her first reaction may be to call a plumber to fix the issue. However, there are better, less destructive alternatives to replacing pipes or repiping: pipe bursting and cured in place pipe repair.
Pipe Restore Systems can help you repair your home's pipe problems more quickly and less destructively than traditional repipe or pipe replacement.
Multi-Tenant / Family Buildings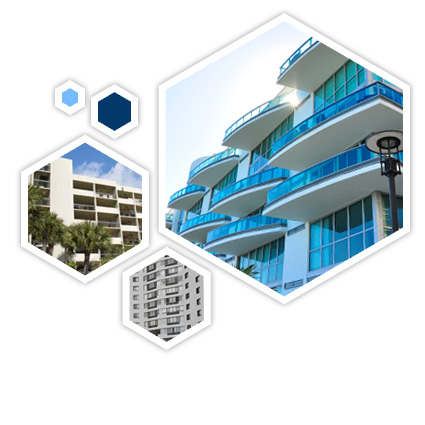 As the owner or manager of a multifamily building(s), you not only have to make decisions as to the most cost effective way to fix a pipe problem, you also have to be mindful of the inconvenience this will cause your tenants.
Nu Flow technology offers you a less disruptive and more viable option for pipe renewal because it has the ability to fix both pressurized piping systems and non-pressurized piping system using existing access points.
Restore Pipe Systems, which uses proven Nu Flow technology, will help you solve your piping concerns with minimal disruption to your daily operations. This is true whether your piping issue is related to drain pipes failing from corrosion, root intrusion, structural failure, or copper pinhole leaks.
Hospitals
Due to the "always open", high-demand nature of hospital care, replacing pipes or repiping could mean a huge expense and potential down time in critical areas that cannot afford to be inaccessible. Hospitals do not want to disrupt patient care. For facilities such as these, Restore Pipe System's use of Nu Flow solutions can play an integral role in renewing pipe systems without disrupting your hospital's daily critical functions.
For a hosptial, being able to repipe without hindering patient care is critical not only to the hospital but to the people and communities these hospitals serve.
Schools & Universities
Restore technology can be used to service universities and school buildings that require rehabilitation services, including the lining of non-potable water, drain and mechanical piping systems. In addition, Pipe Restore Systems can install complete interior infrastructure solutions for any commercial facility or structure including office buildings, schools, restaurants, multi-unit residential buildings, museums, hospitals and more.
Restore Pipe Systems can provide you solutions that minimize student and tenant displacement, all while reducing the amount of time required to complete a rehabilitation project.  Reduce student disruption and educational building destruction—call Restore Pipe Systems now: (801) 564-0089.
Retirement & Nursing Facilities
Nursing and retirement facilities can operate more like hospitals than multifamily housing because of the health requirements and needs of their tenants. Being able to operate without disruption is critical to the daily lives of the women and men who these facilities care for.
Whether your retirement or nursing community is large or small, Restore Pipe Systems can provide a less disruptive and more cost effective solution to drain pipe and leaking pipes problems than traditional repairs that require large amounts of demolition or trenching.
Hotels, Resorts, & Casinos
For managers at hotels, resorts or casinos, the potential loss of revenue caused by pipe renewal projects is all too real. This may create a temptation to order "quick fix" repairs. However, these are not the answer. Instead of doing something that only solves your problem for a short time, we can provide a long-term solution to pipe problems that is less destructive and only minimally disruptive to business operations.
Pipe Restore Systems will create a cost-effective plan that is less destructive than traditional repair methods and that will also allow you to continue generating revenue in areas of the hotel or resort where we are not working. We will fix your problem in such a way that your hotel, resort or casino can remain operational and you can continue to generate revenue while we fix your pipe problems.
Commercial Properties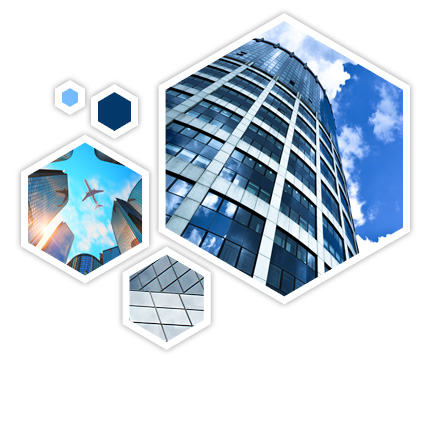 The aging pipes in commercial buildings can suffer a variety of issues from cracked, broken, or loss of structure to corrosion, pinhole leaks, and clogged drainage systems. These are just some of the potential piping issues building owners or managers may have to face.
Issues with pipes are inevitable and must be faced. Restore Pipe Systems can provide you an efficient and cost effective repair solution with minimal disruption to your customer and tenants.
Industrial Buildings
Industrial buildings are are used for a variety of purposes, including Mining, Brewing, Factories, Power Plants, Drilling rigs, Refineries, and Warehouses. All of these have the potential problem of damaged pipe systems.
For example, pipes might be cracked, broken, or experience a loss of structure. Or perhaps they will suffer from corrosion, pinhole leaks, and clogged drainage systems. Of course, building managers or owners may have to deal with other pipe-related problems too.
When you are faced with these inevitable pipe problems, call Restore Pipe Systems. We provide an efficient and cost effective repair solution with minimal disruption to your operations.
Historical Buildings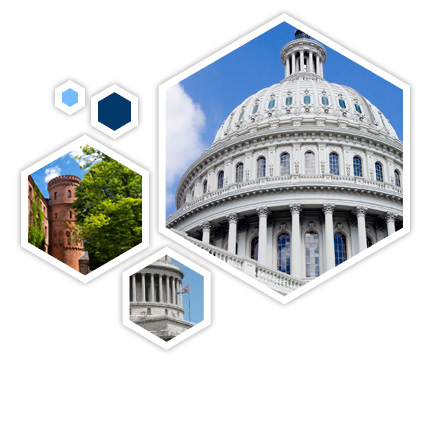 Historical buildings should be preserved as much as possible and kept in good condition. Restore Pipe Systems uses Nu Flow's structural liner, which has the unique ability to access a pipe using only one access point. This technology allows us to solve your pipe problems with less destruction and more preservation of your building.
If you have a historical home, why would you choose older, more invasive technologies when Restore Pipe Systems can solve your problem faster, cheaper, and with less destruction. So call right now: (801) 564-0089.
Class A Highrise Buildings
Regardless of how your class A high rise building is used, its piping will eventually leak, corrode, or fail. When that happens, repiping or pipe replacement can be both extremely costly and highly destructive when traditional piping methods are used. In such a case, Nu Flow technology offers an exceptional alternative.
Restore Pipe Systems can offer property managers, engineers, and owners a plan that will provide a cost effective solution that best fits your needs. We'll take into account the day-to-day operations of your building, repairing your pipe safely and efficiently.
Call Restore Pipe Systems Today: (801) 564-0089.
HOA / Condo Associations
HOA boards sometimes inherit decisions made by previous boards or property managers. They may also be responsible for decisions regarding the infrastructure of condos and homes. When pipe issues arise, the members of the board may have different ideas as to the best solution since the board may be composed of people from different walks of life, each having their own view.
Restore Pipe Systems can help you make a unified, educated decision. We can even help communicate with and educate homeowners on the pros and cons of CIPP versus traditional methods of replacing pipes. Let us show you how you or your property owners can save money and hassle by using Nu Flow technology.
Call Today: (801) 564-0089.